St. Saviours Church, Ijebu Ode, Nigeria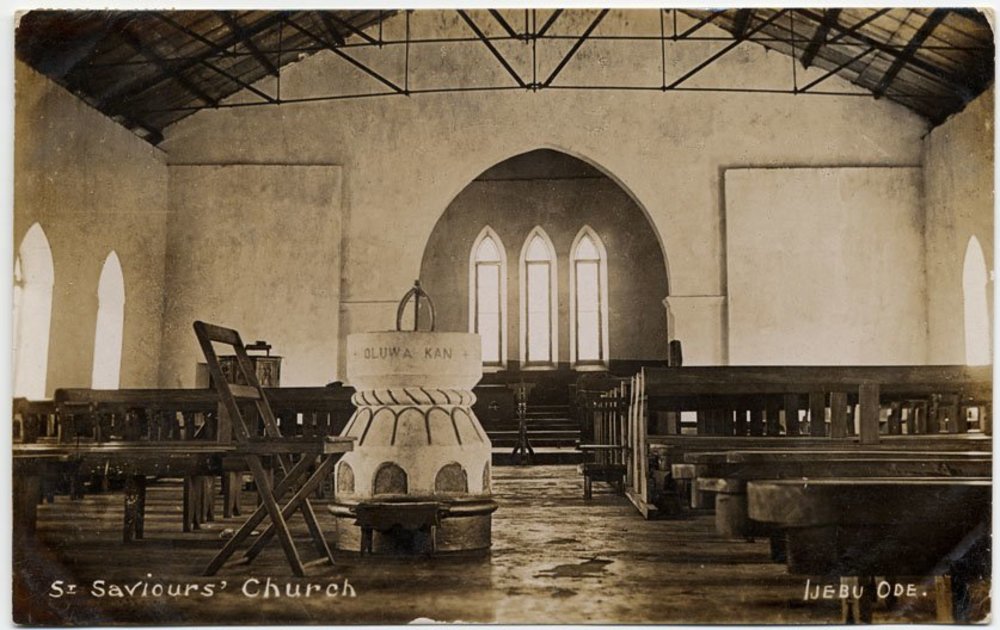 This postcard is of the interior of St. Saviour's Church in Ijebu Ode, Nigeria. The Church dates back to the early Colonial mission period and exists to this day as the Cathedral of Our Saviour. It is known to history as the site of the emergence of the "first Indigenous Pentecostal Movement in Southwestern Nigeria" (Fatokun 2017).
The image shows an interior space with whitewashed walls and delicate bare eaves. The light from the windows and the empty pews seem to be waiting for the congregation to arrive. Near the centre of the image is what looks to be a baptismal font.